SECURITY
At
Hotel Urban Beach Torrox
we have been preparing for months to make your stay as pleasant as possible, in accordance with all security measures, we care that you enjoy your vacation, but we also want it to be a
safe vacation
.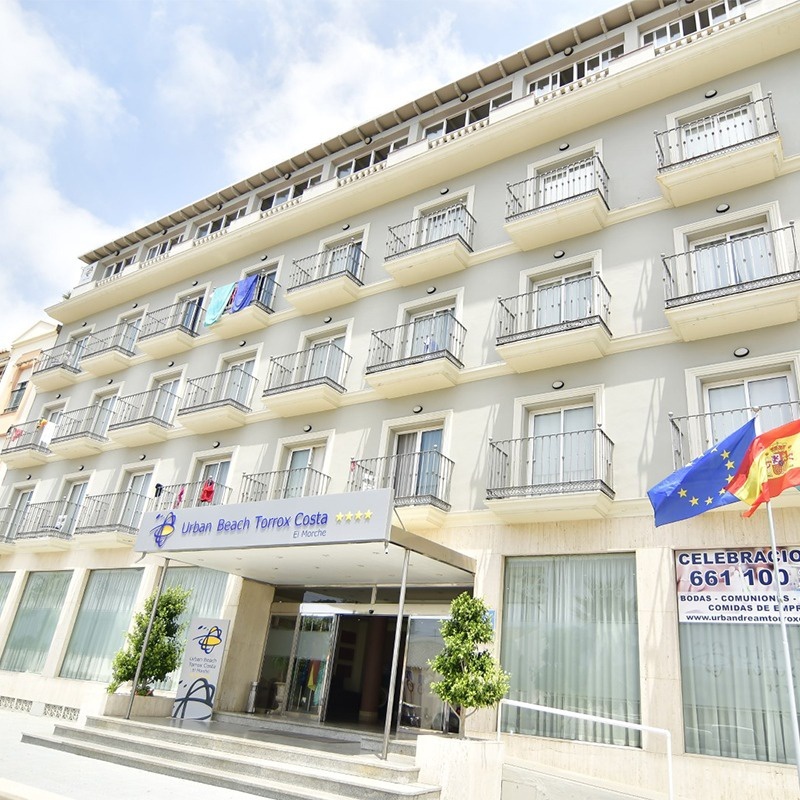 HOTEL
All our staff have been trained to make your stay as safe as possible, since you set foot in our hotel, you will find all the measures to make your vacation safe.
· Informative signage on the rules to follow for all customers
· Disinfecting mat at the entrance of the hotel to make it a safe environment
· Disinfectant Gel Points in all areas of the Hotel
· Self-disinfection points in recreational areas
· New Assisted Buffet service
· Security screens
· Limited capacity
· Special protocols for cleaning and disinfecting rooms and common areas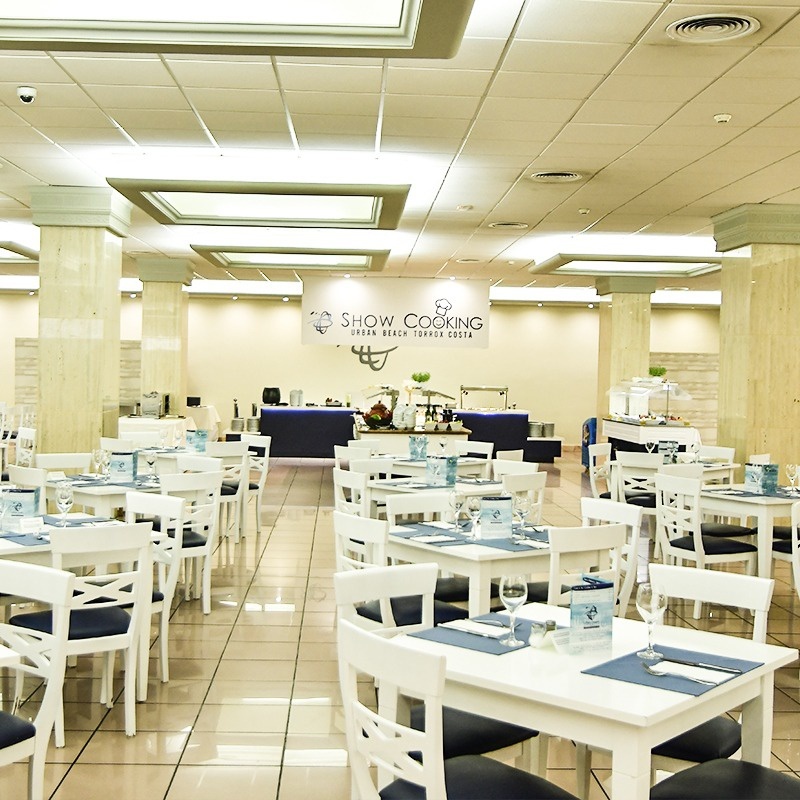 RESTAURANT
This season we will establish a
Buffet assisted
by shifts to guarantee capacity and safety distances. Our staff has been trained and will apply all security measures so that our clients can continue enjoying our buffet service.

• Specific itinerary to maintain order and ensure the safety distance

• Dishes served by our staff and individualized and sealed dishes

• Signs to keep the safety distance

• Shifts at breakfast, lunch and dinner to respect the capacity limit and give the best service
• Individual and single-use drinks menu

• Disinfectant gel point at your disposal
• Safety distance between tables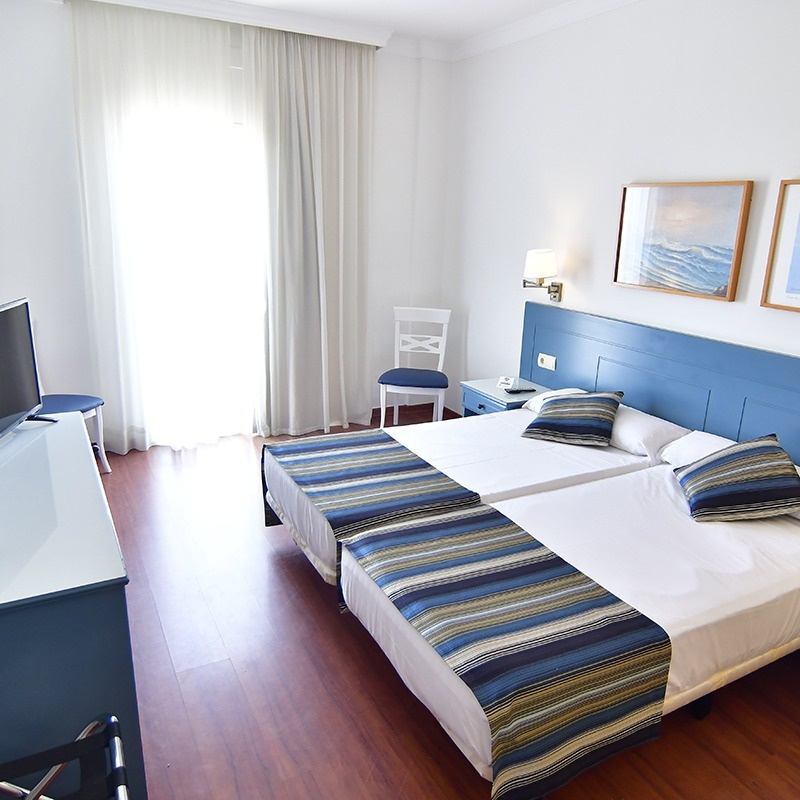 ROOMS
• Our maids will follow a strict cleaning and disinfection protocol for all rooms

• Thorough disinfection of all contact elements, door knobs, tables, telephone, remote control, hangers ...

• Amenities available at reception

• We eliminate all posters and elements not susceptible to optimal disinfection

• Blankets and extra pillow properly disinfected and sealed
• All the lingerie in the room complies with the guarantees of hygiene and disinfection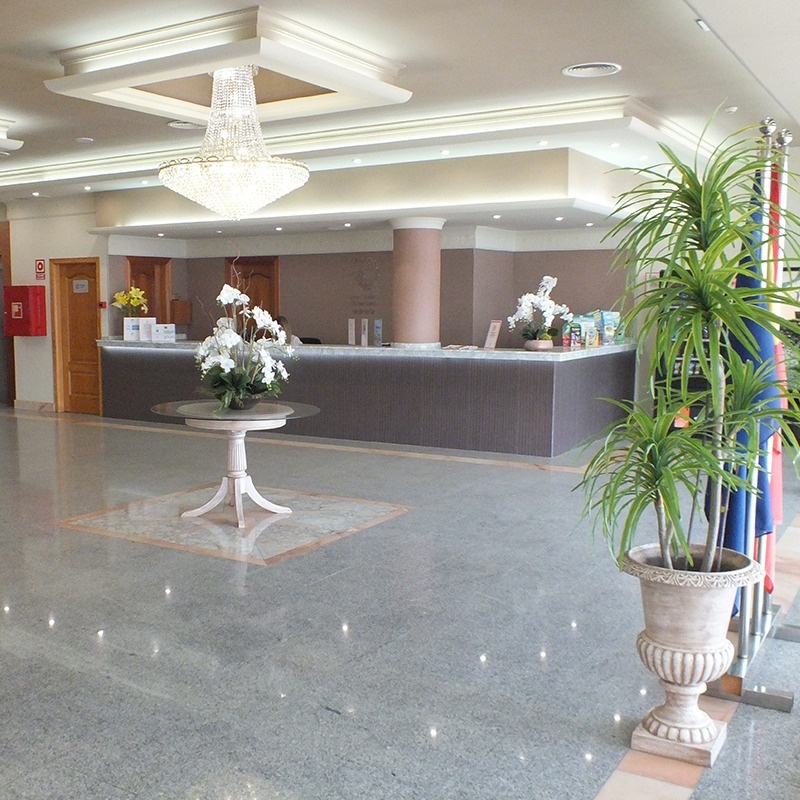 RECEPTION
• Signs to keep the safety distance

• Check in online to avoid queues at reception
• Payment upon arrival and sending an invoice by email to expedite your check-in at the hotel

• Disinfectant gel available to our clients
• We eliminate all the unnecessary elements to avoid contagions

• We disinfect all delivery material to the client (room cards, pens ...)

• Security screens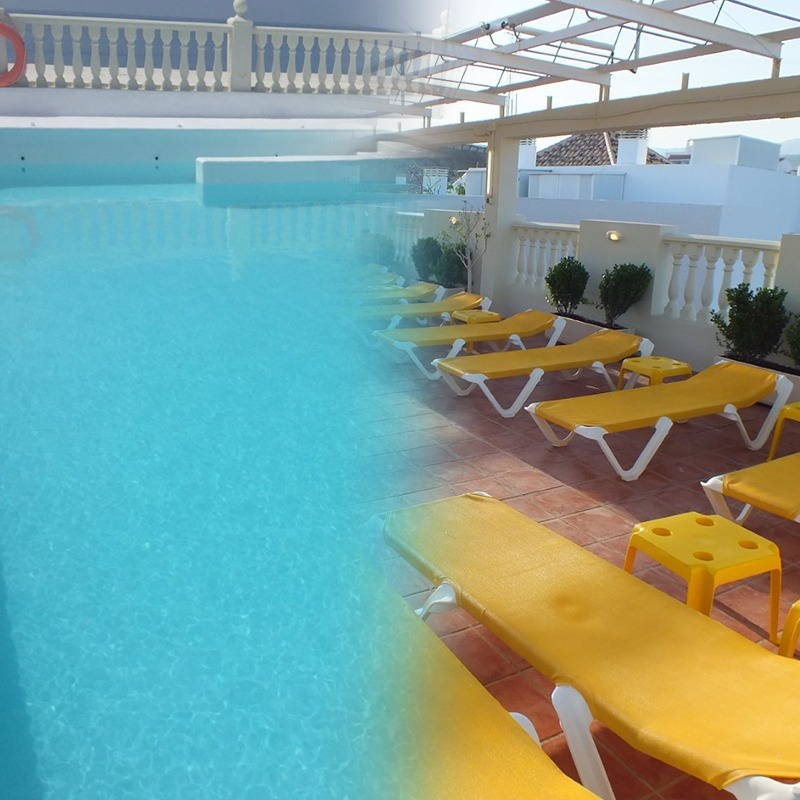 POOL AND SOLARIUM

• Special disinfection protocol for the pool and solarium area
• Signs to keep distances

• Self-disinfection points for hammocks
• Hammocks with safety distance

• Specific capacity for pool and solarium